Disclaimer: I'm not a native English speaker. I'm Polish, and I try to write English as best I can. Please let me know if you find a typo in this text.
Today some stats about my blog in 2016.
Audience overview
Just three numbers:
34380 users
43856 sessions
58357 pageviews
I'm really amazed.
Posts - Top 5
More data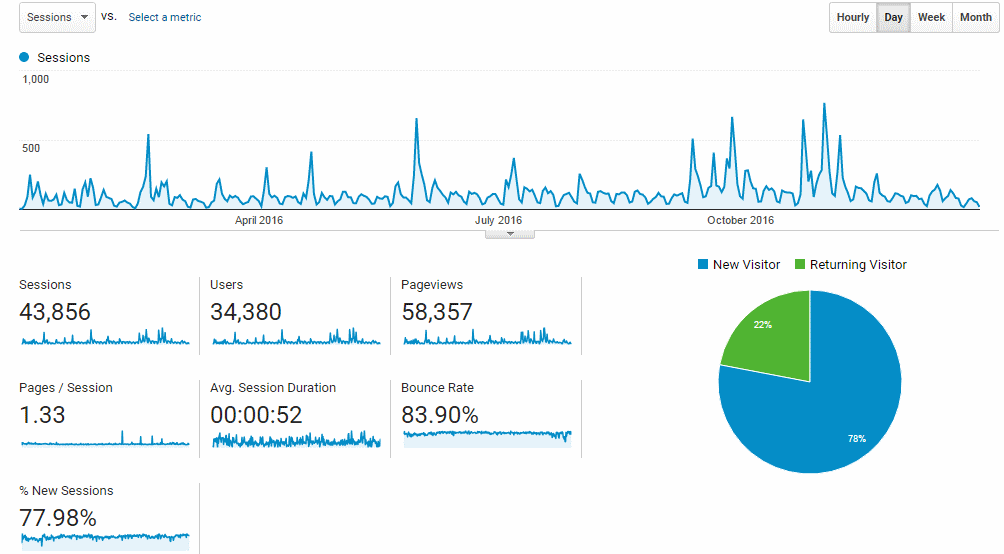 Summary
I'm proud of myself. Moreover my English gets better.